A Journey Within: Strengthen Your Immune System & Resiliency to Stress
Explore. Experience. Learn. Evolve.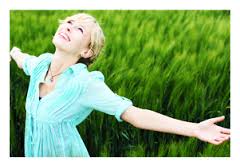 Journey within to gain a better understanding of how stress and lifestyle can impact your adrenal glands, immune system and resiliency to life's daily challenges. Empower yourself with knowledge and simple, effective tools to strengthen your immune system and improve the way that your body responds to stress.
This interactive journey of self-reflection and experiential techniques will inspire you to own your own health and vitality through nutrition, self-care, and simple daily energy tools and techniques.
March 16th & 17th at iThrive Yoga in Parker
Friday March 16th: 7pm – 9:30 pm
Saturday March 17th 9:30 am – 5 pm
In this Experiential Workshop, we will:
Create Body Awareness

Understand How Stress and Lifestyle Choices Impact the Body, Mind & Spirit

Learn How to Establish New Patterns

Learn How to Create More Resiliency through Simple Exercise

Connect With Our Innate Intuition and Ability to Self-heal
Investment: *$197 Advanced Sign-up is required, space is limited. * Includes workshop materials
Meet Your Instructors:
Amy Mazeski: Amy is a certified Yoga teacher, Reiki Master/Teacher, also certified in Medical Reiki and The Emotion Code TM. She is passionate about learning energy medicine modalities and incorporating them into her practice and teachings. She has studied much of Donna Eden's work, and often combines these simple, effective techniques with Reiki and Emotion Code TM work to empower greater well-being and facilitate self-healing. She has also taken some of Deborah King's courses on Life Force Healing.
Mona Merrick: Mona is an ICHWC Board Certified Health and Wellness Coach, Certified Pilates instructor, Certified Yoga teacher, and Certified Barre Instructor.  While living in Europe, Mona discovered how the US foods and lifestyle had negatively a       affected her health.  She was passionate about changing her health and helping others improve their health and went back to school.  She graduated from Dr. Sears Wellness Institute, Institute of Integrative Nutrition, Quantum Coaching, Functional Nutrition Alliance and Functional Diagnostic Nutrition.  She feels the body does not work in isolation and uses a holistic approach in both her health coaching and Pilates practices.
To Sign up and Confirm Your spot, send me an email (via my contact form) with your name, email and phone number or call me at 303-981-3393. We are honored and grateful to be a part of your self-discovery and self-healing journey!