I am honored and grateful to be a part, in any way, of your journey in whatever path you are on….
With Light & Love,
amy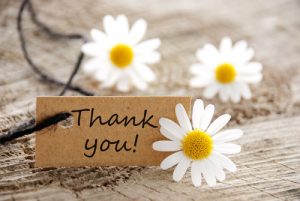 ---
"Amy is an amazing woman with many many gifts. I have taken yoga instruction from her, had multiple ion cleansing sessions and received Reiki from her as well. Having been a Reiki Master Teacher for almost 20 years, I can say she is truly enlightened. Her willingness and openness to having the spirit move through her is a gift. She is so gentle and caring and generous and kind. I cannot say enough good things about her. " – Michele
---

"My Reiki experience was unlike anything I had experienced before.  I had many emotional releases (which I had been hanging on to for far too long) during the session.  It was simply mind blowing, and my whole body was lighter when it was over.  Amy has a true gift, and her guidance during the process was so comforting.  I have been to traditional therapy many times in my life for long stretches of time; however, nothing compared to the results I received during just one Reiki session.  I have been back for more Reiki sessions since then, and the experience was equally satisfying.  Reiki is a part of my every day life now. I am now a level II Reiki practitioner. Thank you Amy, for all the love and light. I highly recommend Reiki." "P.S. My husband is a psychiatrist MD, and he has noticed that I am functioning better since having had Reiki.  He says to 'keep it up'. " – Terri

---
"I've experienced Reiki with Amy on a number of occasions to relieve lower back pain and other issues that I've experienced with acute pain as it relates to my overall body.  First of all, Amy's space is so warm and welcoming that it takes me no time at all to become comfortable and relaxed.  Her calm and supporting nature allows me to fully engage in releasing any tensions and let the energetic healing that she provides take root.  I am always amazed at how good I feel after each session; pain diminished, more mobility in my body and a sense of overwhelming well being.  Thank you, Amy!" – Mindy

---

After suffering with chronic hip and lower back pain for several months and having already tried various other treatments I decided to try Reiki.  Each session was amazingly relaxing and I experienced a significant reduction in my pain.    I would definitely recommend it." – Sonia
---
"Amy is such a beautiful spirit! She is extremely wise and kind hearted. A joy to be around. Her yoga classes are filled with wisdom and are a great experience. Her reiki workshop was transformational to say the least. Words alone can't describe what an amazing experience I had." ~ Allison D.
---
"I've been taking private yoga classes from Amy the last several months and she is the best! She's super helpful and knowledgeable, and I know that every time, I will leave with positive thoughts to reflect on and the sense that I'm walking on a cloud! Highly recommend!" ~ Victoria H.
---
"Amy is a professional, compassionate and gifted Reiki teacher. I felt very comfortable exploring Reiki in both her Reiki I and Reiki II workshops. Thanks, Amy!" ~ Mindy P.
---
"Working with Amy on Reiki has been such a pleasure. I met her through yoga and was immediately drawn to her energy. She really understands the challenges of being energetically sensitive and how it can wreck your chakras if you are not careful. I would highly recommend going to see her no matter if you are a novice or a seasoned receiver of Reiki." ~ Lisa F.
---
"We had been treating my son for PANDAS since January 2015 with a specialist.  We had seen some slight improvements in his symptoms, but I was extremely worried about starting the new school year.  He still was dependent on Melatonin for sleep and his brain was still very inflamed.  He had tested positive for some gene mutations that indicated he was not able to detoxify effectively.  Through the suggestion of my good friend Amy Mazeski, we tried out the IonCleanse footbath by AMD to facilitate detox.  I was skeptical – this was an investment!  Her point, "what have you got to lose? It's a 60 day money back guarantee.  Wouldn't you try anything to help your child get better?"  Absolutely!!!  I have been friends with this girl for almost 20  years.  I went for it.  We started the footbaths in August 2015, right at the beginning of the school year.  Within a month, he was sleeping through the night with no Melatonin.  That alone was enough for us to keep the machine.  I felt as if his supplements were now doing what they were supposed to be doing.  After 4 months, we saw a dramatic improvement in handwriting(one of the many PANDAS symptoms).  It has been 6 months since we began the footbaths, and we realize that for my son, this will continue on for a lifetime.  He never argues about it, he looks forward to it." ~ Tracy, Mom of 10 year old PANDAS boy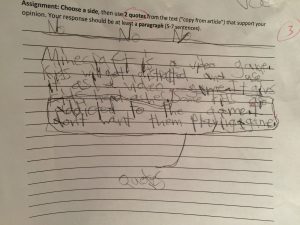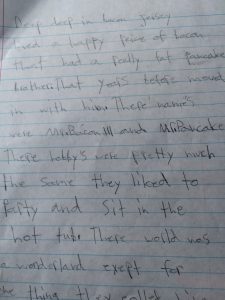 ---
"We are exposed to so many toxins from our environment, skin care/household products, and our food. It feels good knowing they went in the ion cleanse bucket and out of me! Amy also performed Reiki during it which was relaxing and healing." – Rachel
---
"I didn't know what to expect for my first Reiki session, but each session made me feel incredibly relaxed and calm. When the sessions are over, I feel so relaxed,  almost as if I'm in a 'trance'.  I always sleep incredibly well after a session."  – Brian
---
"I've been taking private yoga classes from Amy the last several months and she is the best! She's super helpful and knowledgeable, and I know that every time, I will leave with positive thoughts to reflect on and the sense that I'm walking on a cloud! Highly recommend!" – Victoria 
---
"My son's Reiki experience with Amy was excellent! Amy is very caring and compassionate. Her energy is amazing! Thank you!" – Sarah
---
"Amy provided a comfortable environment to do my ionic cleanse series. She was informative about what it would do for me and the expected results. I felt the service helped me to relieve some unnecessary toxins and I would highly recommend the service to anyone who is looking to maintain or jump start their health." – Nancy