Why Learn Reiki?
People find Reiki for many different reasons. Reiki is a healing modality that is incredibly easy to learn, natural, completely safe, does not require extensive training, and does not require any "pre-requisites" to get started. The beauty of Reiki is truly in its simplicity. It's both an incredible self-care and self-healing practice, as well as an amazing gift to offer to others (pets, family, friends). Anyone can learn Reiki. It doesn't matter what your background is or how old you are. Reiki will enrich you, your workplace, your family and all your interactions. It is restorative, relaxing, and empowering. Reiki is not just for those who want to become practitioners – it's for everyone. Reiki is about facilitating balance in the body. When the body is balanced, it has a remarkable ability to self-heal and self-regulate.
Ironically, the greatest challenge in Reiki can be appreciating how easy and effective the process is. We are so used to having to work very hard for what we want and need (and often we pay a lot of money for things that promise results), that we don't know trust the simplicity of certain things. Learning Reiki helps to learn how to just let life unfold…
Some benefits of learning Reiki include:
ability to support yourself or a family member during an illness (can help with pain management and side effects of medication)
can be used as a preventative measure against sickness for children, family, or self
can be used as a "self-care" tool for daily stress management and during stressful life events and/or traumas
can be used as a self-healing modality in the same way that receiving reiki sessions allows the body to restore and heal itself by creating balance
provides a way to manifest deep emotional healing
works synergistically with other holistic healing modalities (acupuncture, chiropractic, massage, yoga, chemotherapy, prescription drugs, etc.) – it is completely non-invasive with no side effects and no risks
---
Should I Sign Up for a Reiki Workshop?
I've heard many times that Reiki comes into our life at exactly the right moment, and I believe that to be true. I personally found Reiki when I needed it and when I was ready to receive the teaching. Before that time, I am not sure that I would have been open to it, or that it would have resonated with me. Trust that Reiki will find you at the right time – and that you will seek Reiki training when the time is right. Reiki is all about trusting the process. Part of the process for some is learning to offer Reiki to yourself and others. Part of the process for some people is to go even further and teach others to be Reiki healers.
Through practice and experience, the wisdom and transformational power of Reiki will unfold within you.  I hope that self-Reiki is one of the most important activities that you will embrace as part  of your daily routine to support your physical, emotional, and spiritual well-being and growth. It will teach you how to re-connect to your soul and reinforce the wholeness that is innate in all of us, so that you can listen to your heart and hear the still quiet voice within.
---
What to Expect from Reiki Training and Attunements
For each Reiki "level", students receive an "attunement". The attunement is passed (from the Reiki teacher to the student) during a process where healing energy is activated and enhanced. Attunements can have a subtle or profound affect on your life (and are typically different for each level). Many students also experience an increase or "opening" of their intuition as a result of Reiki attunements. Once you learn Reiki, you can perform self Reiki whenever you feel out of balance, or provide Reiki to friends, family or pets who are feeling out of balance or who could benefit in one of the many ways that Reiki can support overall health and the body during the healing process.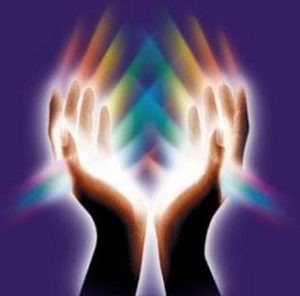 ---
Reiki Workshops (Offered in Parker, CO)
Register for Reiki I, Reiki II or Reiki Master Workshop. Choose to take one level at a time or sign up for Reiki I and Reiki II in the same weekend. It's an individual decision; some students want more time in between to absorb the information and attunement and some students are completely inspired and energized by a weekend intensive.
I also offer semi-private classes and private classes upon request. If you have at least 2 friends or colleagues who are interested in taking the class(es) with you, contact me to set up a day that works for the group. This is a fun way to share the experience with friends, colleagues or family!
Learn more about me, my philosophy, and what makes my classes unique here
Feel free to call me at 303-981-3393 if you have additional questions about Reiki workshops. Or, I'd love to connect by email by using the form below.
Contact Amy
---
"Keep your thoughts positive because your thoughts become your words. Keep your words positive because your words become your behaviors. Keep your behaviors positive because your behaviors become your habits. Keep your habits positive because your habits become your values. Keep your values positive because your values become your destiny. "  ~ Gandhi