My Favorites…
The books, websites, and blogs listed below are some favorites that have resonated with me over the course of my health and spiritual journey.  Because individual health is unique, and everyone is on a different journey, I don't think that there is a specific detoxification, nutrition, exercise plan, or spiritual realm that applies to everyone. As with most things in life, it's best to try various things and embrace those that resonate with you as part of your lifestyle. The more things you can try personally and learn about as you go, the greater the "synergistic" effect overall. It's important for me to reiterate that I am not (and never will be) a purist – I simply try to feed my body and soul with things that nurture me 80 – 90% of the time and realize, with gratitude,  that I'm doing my best. If you have suggestions or want to share your favorites, I'm always looking for a new "read"…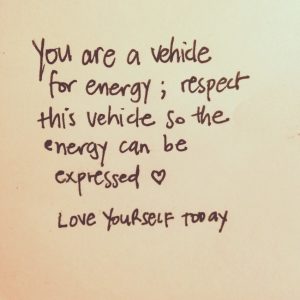 ---
Donna Eden's Daily Energy Routine
Improve your well-being in less than 10 minutes a day with Donna Eden's Daily Energy Routine. Access the PDF for written instructions or follow along with her guided Youtube demonstration
---
"Everything You Need To Know About the Chakras"
This informative 30 minute video on youtube is worth the watch if you are interested in learning more about the chakras. It's called "A Beginners Guide to Chakras: Everything You Need to Know About the Chakras". Click here to access a short video.
---
 Alternate Nostril Breathing Technique
This breathing technique is an amazing tool to quickly center yourself, balance the right and left sides of the brain, a quick energy boost, and it helps tremendously with anxiety.  Click here to access a short video.
---
 Favorite Books
Energy Medicine for Women by Donna Eden.
​Ask and It is Given: Learning to Manifest Your Desires by Esther and Jerry Hicks.
Reiki: A Comprehensive Guide by Pamela Miles
Journey of Souls: Case Studies of Life Between Lifes by Michael Newton
The Anatomy of a Calling by Dr. Lissa Rankin.
Hands of Light by Barbara Brennan.
Einstein and the Rabbi. Naomi Levy.
Mind Over Medicine. Dr. Lissa Rankin
Essential Reiki by Diane Stein.
Essential Psychic Healing by Diane Stein.
The Healing Power of Reiki by Raven Keyes
You Can Heal Your Life by Louise Hay
A Still, Small Voice: A Psychic's Guide to Awakening Intuition by Echo Bodine
Wheels of Life by Anodea Judith
The Urban Monk by Pedram Shojai
Hands of Light by Barbara Brennan
The Four Agreements by Don Miguel Ruiz
The Edge Effect: Achieve Total Health and Longevity with the Balanced Brain Advantage ​by Eric R. Braverman.
The Untethered Soul: The Journey Beyond Yourself by Michael A. Singer.
The Science and Genetics of Mind/Body Healing: Relaxation Revolution by Herbert Benson and William Proctor.
Mindfulness in Plain English by Bhante Gunaratana.
Ashtanga Yoga: The Practice Manual by David Swenson.
The Yoga Body Diet by Kristen Schultz Dollard and John Doulliard, DC, PhD.
Essential Oils Integrative Medical Guide: Building Immunity, Increasing Longevity, and Enhancing Mental Performance With Therapeutic-Grade Essential Oils by Gary D. Young, ND.
Quick Reference Guide for Essential Oils by Connie and Alan Higley.  A great reference guide for using essential oils, with oil usagel recommendations for an extensive list of health and wellness conditions.
Gentle Babies: Essential Oils and Natural Remedies for Pregnancy, Childbirth, Infants and Young Children by Debra Raybern.
Total Body Detoxification: The Way to Healthy Aging​ by Neil Moroney MA, DA.
The Body Ecology Diet: Recovering your Health and Rebuilding your Immunity​ by Donna Gates.
​Clean: The Revolutionary Program to Restore the Body's Natural Ability to Heal Itself by Alexandro Junger, MD.
---
Websites/blogs
Yoga with Adriene (free yoga via youtube)
Sonia Choquette (Six Sensory Living)
www.innersource.net (Energy Medicine)
Doreen Virtue (Angel Therapy)
Donna Eden's 5 Minute Energy Routine
The Newton Institute (Afterlife, life between lives, etc.)
Eckhart Tolle (inspirational, spiritual)
Dr. Wayne Dyer (inspirational, spiritual)
Boulder Psychic Institute (classes, free/reduced readings, transmedium healings via phone, etc.)
Oh She Glows (great vegetarian and vegan recipes)
Super Soul Conversations Podcast