Young Living Therapeutic Grade Essential Oils
Although I use essential oils daily for a variety of things, they aren't really part of my business model (and I don't keep any oils "in stock" as such ). In fact, I wavered about including information about essential oils on my site, but decided that it is congruent with my mission to provide information about holistic health and wellness options, and is a viable option in terms of replacing sources of toxins to your body (cosmetics, lotion, toothpaste, etc.), your home (cleaning products, air fresheners, etc.), and your medicine cabinet (there is a "natural" remedy for almost any OTC). That said, if you are interested in trying essential oils, they are extremely versatile, safe for all ages, and quite effective. There is lots of great information below that will give you an idea how you can get started on "transitioning" your home and/or personal care products into a "clean living" zone if that is one of your goals….
Our modern lifestyles don't create optimal conditions for physical wellness. Poor nutrition, lack of exercise, stress, and environmental and food toxins can leave our bodies unbalanced and diminish our energy levels. From cleansing and weight management to supporting immunity and vitality through every system of the body, essential oils and essential oil-infused supplements can provide targeted support to restore balance and increased vitality through the goodness of nature. Essential oils and natural oil-infused products can be a great addition to your home to support natural cleaning, healthy cooking, oral care (LOVE the Theives toothpaste and mouthwash),  home purification, natural protection, pet care, and family health.  The Everyday Oils Collection is a great way to experience the most common oils at a great price (and it includes a diffuser). Let me know if you are interested in learning more, ordering any oils (single or blends), or becoming a distributor so you can get wholesale prices. And don't worry, you don't need to "sell oils" (trust me, that's not how I roll) if you choose to become a distributor; it simply will allow you to purchase oils directly at a lower cost. If essential oils wind up transforming your life and you develop a passion to share them with the world  (and want to sell them) there is an option to do that. If that's the case, I can point you in that direction…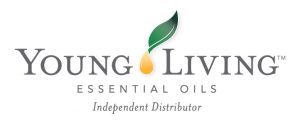 ---
More Information About Essential Oils…
About Essential Oils
Essential Oil Safety Guide
Explore Young Living's database for common usages of essential oils and blends
Visit Essential Oils testimonials for additional recommendations
Resources on essential oils
101 uses for essential oils
Online Product Guide
Vitaflex Points and Essential Oil Application
Essential Oil uses  from Head to Toe
---
Some information about Young Living…
​About Young Living
Young Living Farms
Seed to Seal Quality Commitment
Become a wholesale member (enter #1893778​ for both  enroller ID and sponsor ID )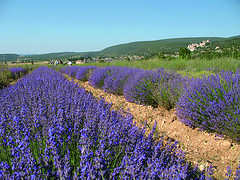 ---
My Favorites…
Thieves Household Cleaner
Peppermint Essential Oil
Lavender Essential Oil
Lemongrass Essential Oil
Lemon Essential Oil
Peace & Calming Essential Oil Blend
Purification Essential Oil
Panaway Essential Oil Blend
​Frankincense Essential Oil
​Everyday Oils Essential Oil Collection – Great starter kit with over 100 uses! ​​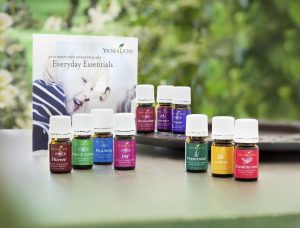 ---
Disclaimer: Amy is an Independent Distributor of Young Living Essential Oils,  distributor ID #1893778.  I am not a licensed medical professional, and do not diagnose, treat, or prescribe for any illness or health issue. The information or advice provided on this site should not be construed as medical advice. If you choose to try any of the natural remedies, oils  or advice contained on this site, you will be taking responsibility for your own health and wellness.