Reiki
​Reiki (pronounced RAY-key) is a Japanese technique for stress reduction that promotes self healing by facilitating the body's ability to enter a deeply relaxed state.  Reiki is a balancing practice; it's about creating BALANCE in the body. When the body is balanced, we have a remarkable ability to self-heal and self-regulate. Every action we take (from what we eat, the people we surround ourselves with and the environment we live in) affects the natural balance in our body. As a result, the body is constantly working to bring itself back into a state of balance. When the body becomes unbalanced, we are more likely to get sick, feel stress, or be depressed.  When we can bring the body back into balance, we are more capable of being happy and healthy, experiencing the well-being and wholeness that is inherently present in all of us.  Reiki can provide quiet, steady support for all levels of healing and growth by encouraging a person's system toward its own unique balance. It works to balance the physical, mental, emotional, and spiritual well-being and is 100% non-invasive.  Reiki can benefit anyone, whether we are healthy and want to remain healthy or if we are addressing any kind of health concern. Artists use it to expand creativity, while athletes can use it to speed recovery or enhance their sport. The list of benefits is long and personal because people are imbalanced in different ways and because they notice and value different things.
It is safe for all ages and works in harmony with standard medical care or with other holistic techniques to improve symptom management, relieve side effects, and promote recovery from emotional trauma, illness or surgery.
For example, rather than addressing the headache (or whatever the problem is), Reiki influences a person's overall system towards balance. As the system becomes more balanced, symptoms tend to fall away. Over time, if you get headaches, you may find that you get them less frequently.
From a scientific perspective, Reiki encourages a down-regulation of the sympathetic nervous system (the fight, flight or freeze response). As a result, the parasympathetic (rest and digest response) nervous system is engaged. The parasympathetic nervous system allows the body to self-heal and restore; the sympathetic nervous system puts further stress on the adrenal system. The more we can activate and "train" the body to engage the parasympathetic nervous system, the stronger our immune system becomes and we become more resilient to stress.
I believe that people don't just "stumble" upon Reiki; I truly think that Reiki "finds you".  And, I believe that this "encounter" happens at exactly the right time under circumstances that just feel right.  For many people, the timing coincides with a difficult life transition, an acute illness, a chronic illness, general health issues that aren't responding to traditional Western medicine, a personal readiness and desire to heal past traumas and/or emotional "baggage", or just a feeling within that it's something they should try.   Many of my clients are well and choose Reiki as a way to proactively maintain their health.  Others find Reiki to develop and grow spiritually, ultimately experiencing a greater sense of meaning in life.  Many people seek Reiki treatment or choose to learn Reiki with the realization that creating balance in their bodies can improve their ability to better cope with a wide range of  health conditions, more effectively manage their symptoms, improve immune functioning, and improve the body's resiliece to stress. Sometimes, Reiki can lead to improved health outcomes for a variety of conditions and diseases.  Whatever the case may be, people are drawn to Reiki for many different reasons.
Listen to my podcast Reiki interview with Bay Area Barbell to gain a broader understanding of what Reiki is, how it works, how you can benefit, and how easy it is to learn so you can incorporate this amazing self-care modality into your daily life!
---
How Reiki Can Provide Benefits​
While it's important not to have any expectations or attachments to a specific outcome as a result of the session, it is important to give yourself permission to heal at the deepest level. ​ As the practitioner, I don't attach any expectations to the outcome, and act as a channel to allow the energy to flow where it's needed.​​  This synergistic modality treats the whole individual, rather than  just the symptoms of the disease. Reiki can assist in the following ways:
General Stress Management
Relaxation and well-being​
Symptom Management (for chronic conditions)
Cancer and the side effects of chemotherapy
Fibromyalgia and other autoimmune disorders
Migraines or other chronic headaches
Acute or long-term injuries
Recovery from a heart event or other trauma
Anxiety, depression and fatigue
Pre and post surgery AND in the operating room
Removing 'blocks' and/or stagnant energy
Allowing the body to release and heal from emotional traumas
Integrating mind, body, emotions and spirit
Can assist with breaking unwanted habits (smoking, overeating, etc.)
---
What to Expect in a Session​
Typically, I perform Reiki treatments on a massage table or seated in a chair (if done in conjunction with an ion Cleanse Detoxification session).  As you lie fully clothed on the massage table, I place my hands in a series of positions either lightly on your body or just above your body.  Although there is a cumulative effect of using Reiki over time with regular sessions, even just one session can produce results.  People frequently report feeling deeply relaxed and peaceful during and after the session.​​  Many also experience a very good night's sleep after a session. I also provide distance sessions  for circumstances that don't allow practical in-person treatments.  Although some consider Reiki a spiritual practice, it is not necessary to have any particular religious or spiritual beliefs to experience the benefits of Reiki.  Find out how to get the most from a Reiki session.
You can expect a session to last about 90 minutes. This includes a general intake process to discuss intentions for the session, any history that may be relevant to the session, hands on energy work, and a brief follow-up discussion after the session. 75 minute sessions include 50-55 minutes of energy work and 90 minute sessions include 60-65 minutes of energy work.
---
What Does Reiki feel like?
I am often asked this question, and it's hard to come up with a definitive answer because Reiki experiences are unique to everyone, and often vary from session to session.  Most people say that Reiki feels healing, deeply relaxing, and calming. I've often had clients be so relaxed that they either fall asleep or they are so relaxed that they aren't aware of what state they were in.  Some people feel tingling sensations, some feel a "lightness" in their bodies, some feel sensations in certain parts of their bodies (i.e. muscles relaxing, injuries responding, etc.), some people have even reported seeing colors and other visions during a session.   It is not uncommon to experience an emotional release (or multiple releases) during a session.  This occurs when the body is ready to release a past trauma or unresolved emotional issue(s), and may result in tears or other emotional responses.  I provide a safe environment for this to happen, and most people typically feel much "lighter" after an emotional release.
If you have any experience with meditation, Reiki often feels very similar in that you are able to enter a deep meditative state, the difference is that you go there with no effort on your part.
Some people don't sense that they feel anything during a session (other than relaxation); that's okay too.  It is important that neither the practitioner nor recipient have any specific expectations or attachments to the outcome.  Trust in the process, and the energy will go where it's needed in the body.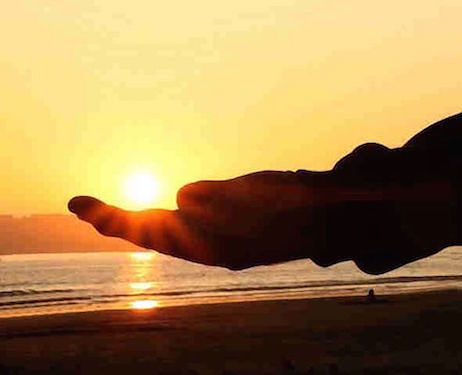 ---
 How Reiki is Applied to Western Practices
The benefits of Reiki treatments are being embraced by medical practitioners  and are being increasingly offered as a standard part of hospital care.  In addition, Reiki has also become an integral part of care in Cancer Centers as well as Hospice programs.  Reiki emits a range of healing frequencies from 0.3- 30 Hz.  It's been proven that 2 Hz creates nerve regeneration, 7 Hz for bone growth, 10 Hz for ligament repair, and 15 Hz for capillary formation.  The science of Reiki is well documented.​
Check out this video presentation on "Evidence based Reiki", given by world renowned Reiki Master Teacher William Lee Rand.
For additional documented research and information on how Reiki is applied to Western medicine,  see the following links:

---
Appointments
I offer Reiki sessions throughout the day (including evening appointments) on Wednesdays at iThrive Yoga in Parker, CO. I also offer weekday sessions in a quiet, peaceful room in my home in SE Aurora, by appointment only.  Please contact me to schedule an appointment. Investment information is below:
90 Minute Reiki Session (distance and in-person): $100
75 Minute Reiki Session (distance and in-person): $90
Pay for Your 90 Minute Reiki Session Now:
Pay for Your 75 Minute REiki Session Now:
---
Learn Reiki
The beauty of Reiki is that it's both an incredible self-care and self-healing practice, as well as a vessel to offer energy work to others. Anyone can learn Reiki. It doesn't matter what your background is or how old you are. Reiki will enrich you, your workplace, your family and all your interactions. It is restorative, relaxing, and empowering. Reiki is not just for those who want to become healers – it's for everyone.
I personally think that people are drawn to learning Reiki when the timing is right – when you need it (for self-healing, to re-connect to yourself, to make sense of things happening around you, etc.), and when you are ready to receive the teaching. When learning Reiki resonates with you, you can trust that the timing is right. If you are reading this right now, it may just be a sign that Reiki has found you. Read more about Learning Reiki….
Learn more about Reiki I, II and Master level workshops!